Packing Services, Inc. offers a wide variety of crating services for our customer's needs. Whether its shipping internationally or domestic our custom crates are built on-site by our crating professionals and tailored to your specific needs. Our custom crates can handle anything from industrial machinery to antique furniture. Packing Services, Inc. also offers palletizing services to transport large and bulky items across great distances. Palletizing is one of the most secure ways to transport your goods and our use of shrink wrap protects your items from damage. Let our trained professionals in palletizing services handle your prized possessions.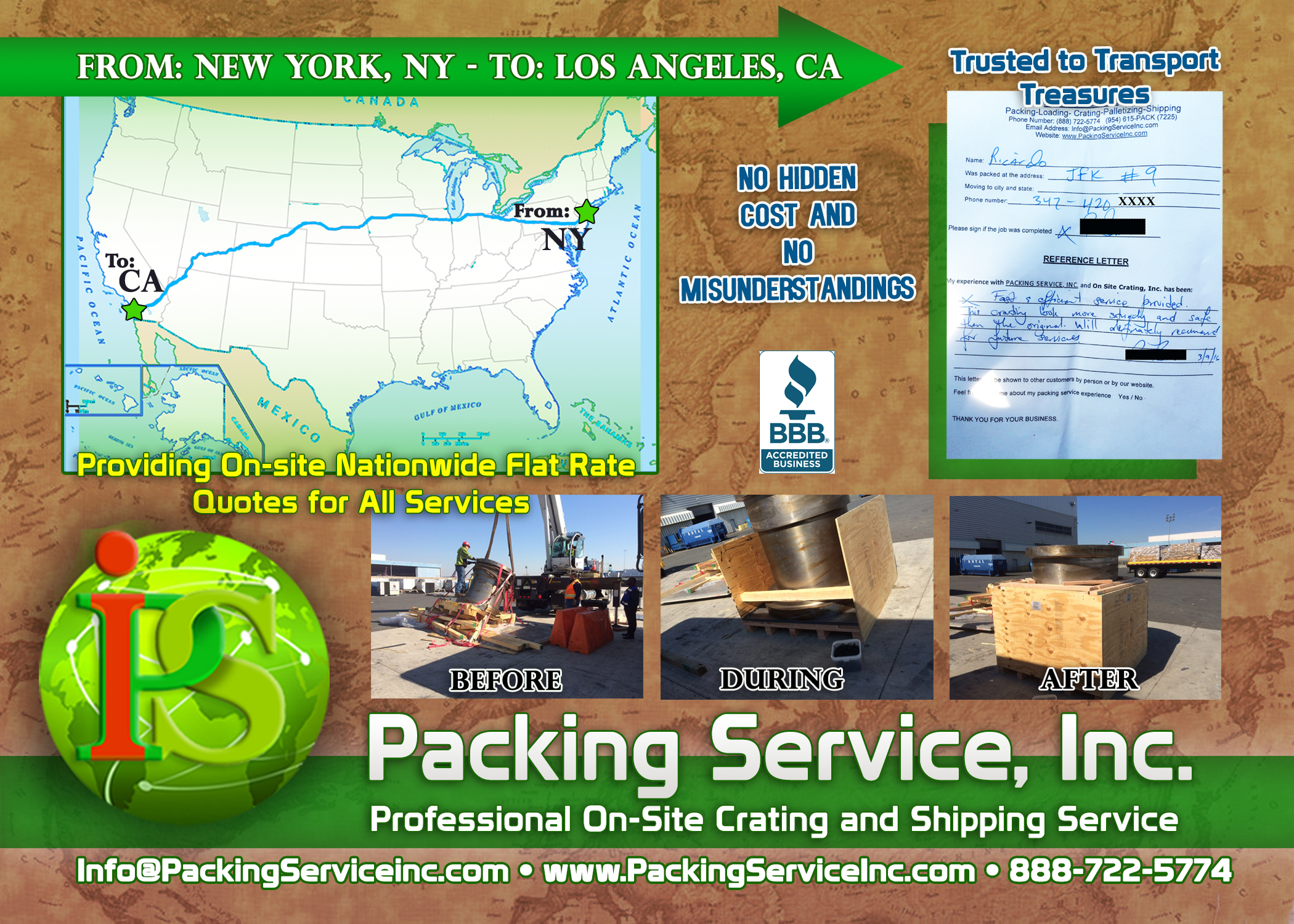 Packing Services, Inc. is one of the leaders in providing professional crating services to customers. We only hire crating professionals with more than one year experience to provide the best support to our customers. Our employees know that plenty can go wrong during transport so we at Packing Services, Inc. will craft custom crates built specifically with your product in mind. Our crates are made from quality lumber and can be treated for international journeys. These crates are built to withstand the rigors of transport to ensure that your product gets to your desired destination. Packing Services, Inc. does not believe in cutting corners or scamming customers with shoddy work. We treat your goods like our own and our crating and palletizing services reflect that.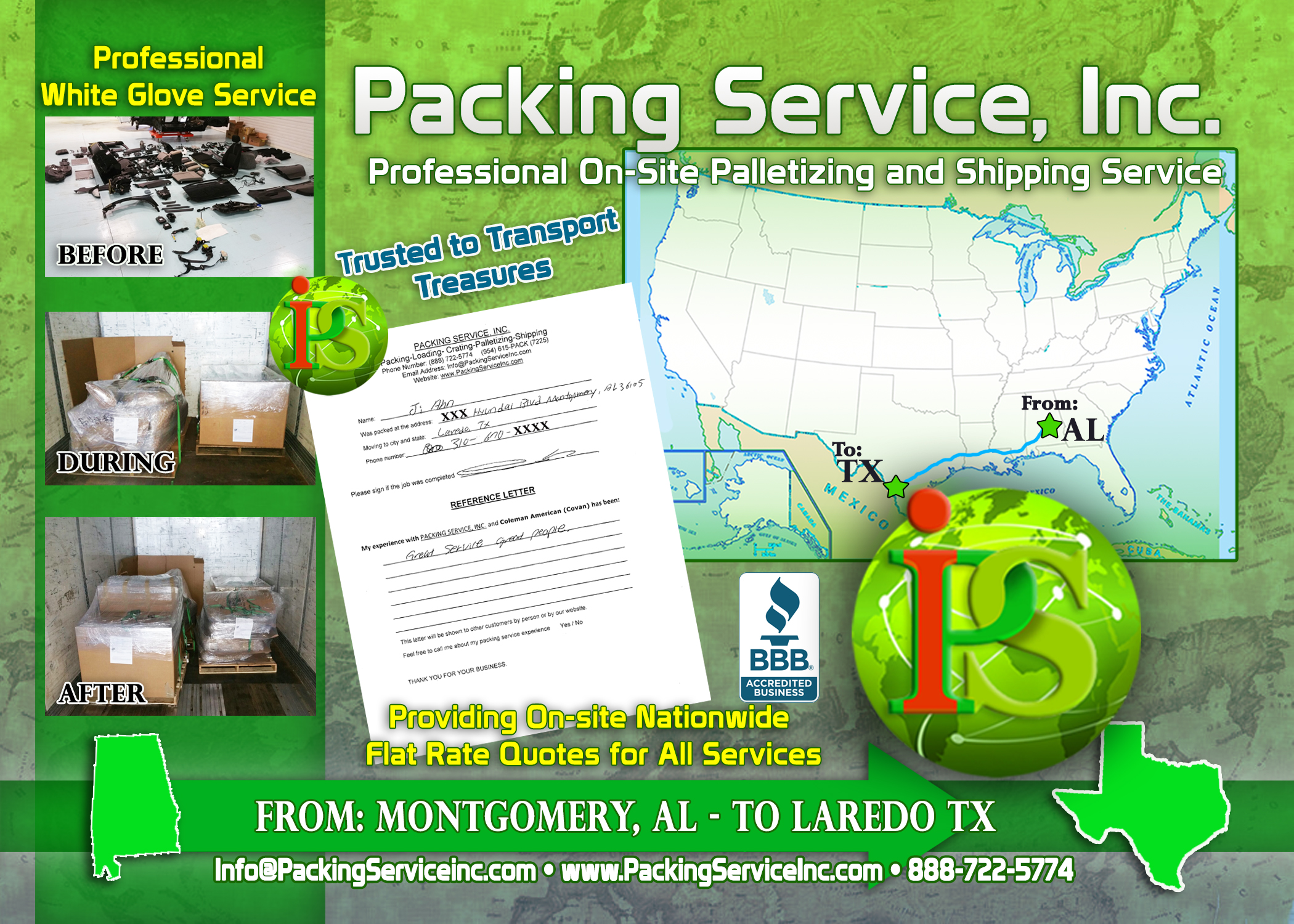 Along with our crating services, Packing Services, Inc. also offers palletizing services to securely transport bulky items domestically and internationally. Our pallets, much like our custom crates, are built from quality lumber in order to provide a solid foundation for your goods. Your goods are then shrink wrapped to the pallet which provides additional protection and allows for easier transport. Packing Services, Inc. takes in pride in our palletizing and crating services. Our custom crates and pallets are built tough with your product in mind. Place your trust in the professionals of Packing Services, Inc. for all of your shipping needs. Call 888-722-5774 or visit www.packingserviceinc.com for a free fat rate quote.