Many people don't mind paying more for their favorite item or the hot new thing, but they'll think twice about buying it once they're hit with outlandish Shipping Quotes, costly overcharges, and other excess fees.
Higher shipping costs not only harm your margins if you are a commercial business, but they may push away potential customers who have a big appetite for online shopping and international shipping. A bad experience or a high price could send them to your competitors.
So, what can you do to prevent this from happening? You need to review your Shipping Company's strategies and find new ways to reduce the expenses. Here are some tips to consider in order reducing your shipping costs this New Year:
Negotiate with your current carrier
Ask about their prices, their exuberant feeds, hourly charges, etc. Ask as many questions as possible and ensure to read your contract so you aren't bound to fees your unaware of. Before you undertake a negotiation battle with your shipping company, review and do your research.
Research or Find a New Carrier
Get familiar with your previous shipping bills to figure out the main drivers behind outrageous or extra fees, then find loopholes in your contract and shut them down, permanently. Regardless of who is doing your shipping, always get prices from competitors as part of your review. Whether you want to switch or not, knowing what other carriers are charging is a element in negotiating with authority.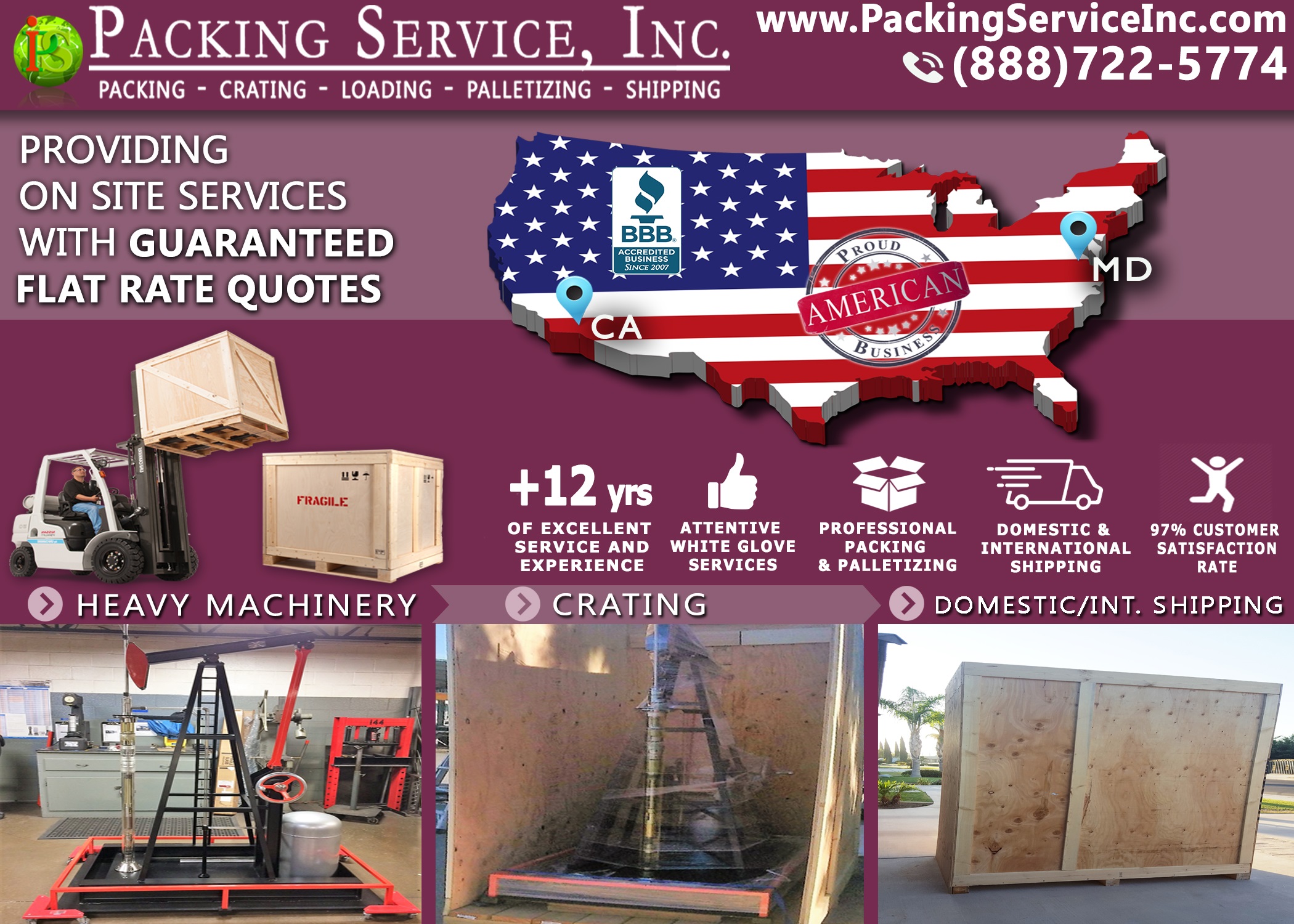 The Flat-Rate strategy
Your shipping company may have the option to sign a flat-rate shipping contract. Be wary of the merchant standardized fee, regardless of the delivery location and other factors that normally influence shipping costs. And Pay attention, because some companies will label the flat rates by zones, localities or distance to be covered. Many also increase costs as the weight of your goods increases. Conditional shipping deals rarely are beneficial for the end customer or the ecommerce merchant.
Packing Service, Inc. Guarantees REAL Flat Rate Moving and Shipping Quotes! No Estimates (a price that is certain to change), No Hourly Charges, No problem! Our staff requests for all the information required to complete the job and issue a moving and/or shipping quote based on item(s) and service. With Packing Service, Inc. there are absolutely zero hidden costs, no extra charges and no misunderstandings whatsoever; we are an honest Full Service Moving and Shipping company who tells you everything upfront in black and white. Our customer's happiness and satisfaction are our main priority. Our professional teams provide each service in the most diligent and effective matter because we care.
Save Money on Packaging
Shrink Wrap and Palletize
Most top shipping service providers offer packaging equipment such as wrapping rolls, printers and scales to prominent online retailers and customers. Be wary as excess packaging requirements may add onto the price estimated shipping quote. Consider packaging your own items to cut down on your packaging cost depending the fragility of the item.
Consider an alternative and more reliable option: Shrink Wrapping. Our Palletizing and shrink wrapping services will provide protection and keep items together as one load. We recognize that shipping items one at a time and mixing your items greatly increases the risk of loss or damages- AND THE PRICE! With our palletizing/shrink wrapping system policies with our shipping company, your items are only shipped by forklift or pallet jack, and are non-stackable during shipping to their set worldwide destinations. Packing Service, Inc.'s professional Wrap and Ship service will protect and monitor your valuables methodically with shipment tracking available from pick up to delivery for our client's peace of mind. Packing Service, Inc.'s professional staff always provides quality customization and care in shipping. If you can think it, we can ship it!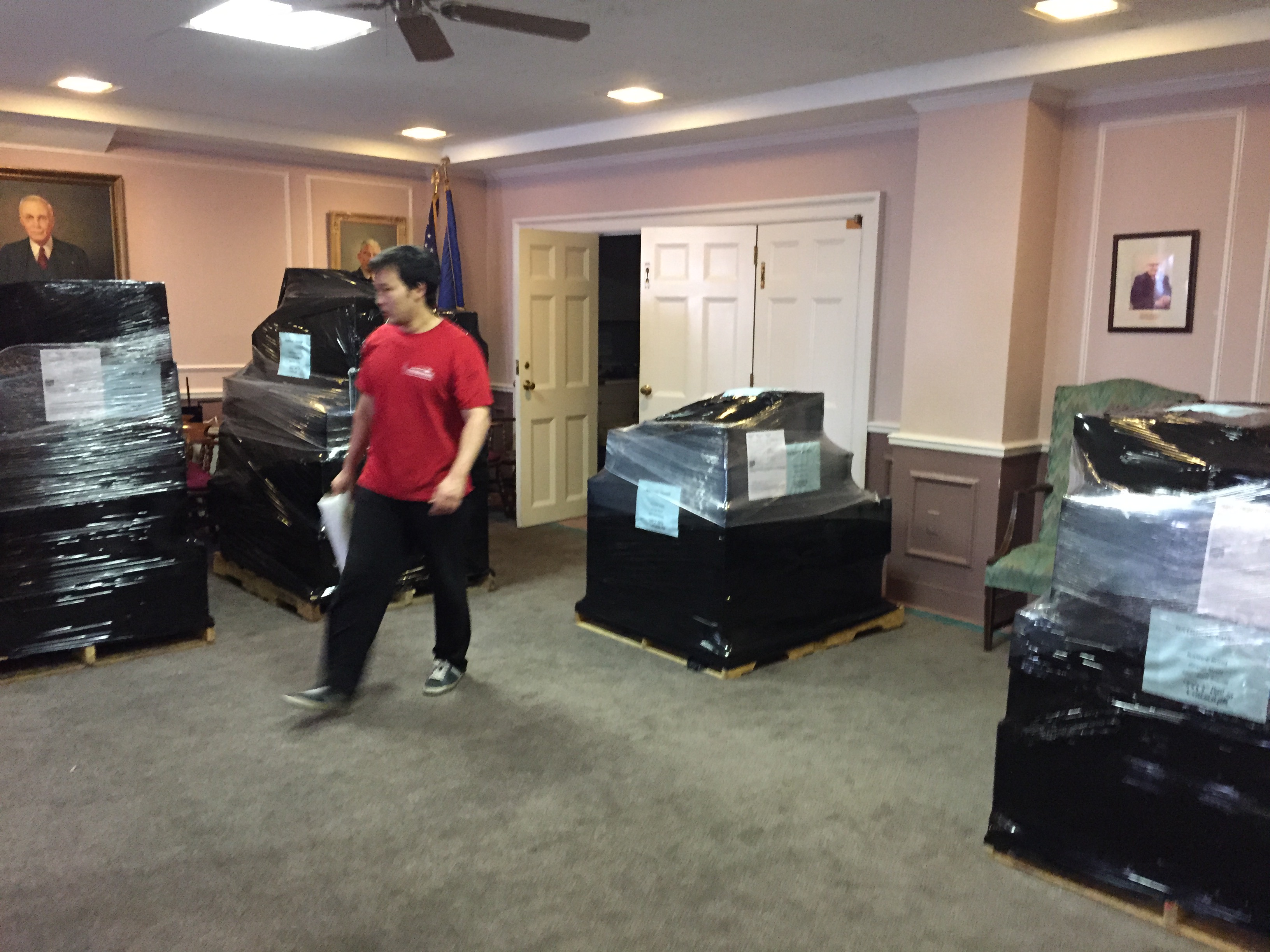 Consolidate your Items
Crate and Ship
Packing Service, Inc. will send our skilled professionals to pack and crate your items on-site and prepare them for shipping to their destination with our pack, Wrap and Ship service. Our professionals have all the essential expertise when shipping objects such as industrial machinery, delicate electronics, bulky furniture, or any other large or valuable items. Our skilled packers and craters build custom crates from high-quality materials that are made-to-measure for the safety of your items. These are one-off wooden crates, completely customized for each individual item(s) and are then sealed against the elements. Our Custom Wooden Crates allow our packers and loaders to organize everything on-site and provide the necessary protection of your articles. These services are always covered by guaranteed flat rates. The only information we require is: your location, size / weight of your item(s) and the destination (domestic or international) you will be shipping to.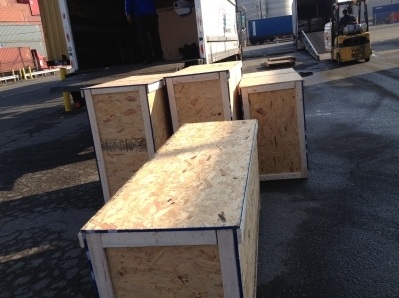 These are some simple yet effective ways to reduce your shipping costs. To recap,
Do your research and avoid excess feeds and scams
Ask or Find a Shipping Company offering Flat Rate Quotes
Shrink Wrap Packaging Your Bulk Items
Crate Your Heavier and More Fragile Shipments
With our Shipping Services there are No Hidden Costs, No Extra Charges, No Misunderstandings and No Time Charges. We are Professionals providing Flat Rate Moving and Shipping Quotes Only, call for a flat rate quote today: 888-722-5774.
Save
Save