Patios and backyards get plenty of use when the weather's nice. But when the leaves fall and the temperatures drop whether for hurricane season or winter, the items that provide us enjoyment become burdens. Furniture, grills, pools, sculptures….can all be damaged by the cold, as well as by rain, ice, or snow. Follow our tips to your safeguard your patio so it will be ready to use again next spring.

Clean it
Prior to your Wrapping Services, ensure that you clean your furniture as it will be stored for a long duration of time. The pieces can easily get dirt on during the various months they stay idle, which could be problematic in that it could later develop mold and mildew. If you want to keep your furniture in good shape, you must first clean it from all dirt and other spoils prior to wrapping services. Remember to dry the furniture well before covering or shrink wrapping. Don't forget to take care of the cushions and furniture covers.
Wrap it
The best protection for outdoor furniture comes in the form of various wrappings. Store brand covers can be useful but the best overall protection is Shrink Wrapping your furniture. The best part of Shrink Wrapping is how easily malleable it is to fit to your items thus providing a 360 degree protection in every inch regardless of shape and size. This is ideal and better than the store bought covers which are limited in shapes, sizes, and endurance. Shrink Wrapping your items will last longer, cover larger dynamic surface areas, and will ultimately make the most out of your hard earned money!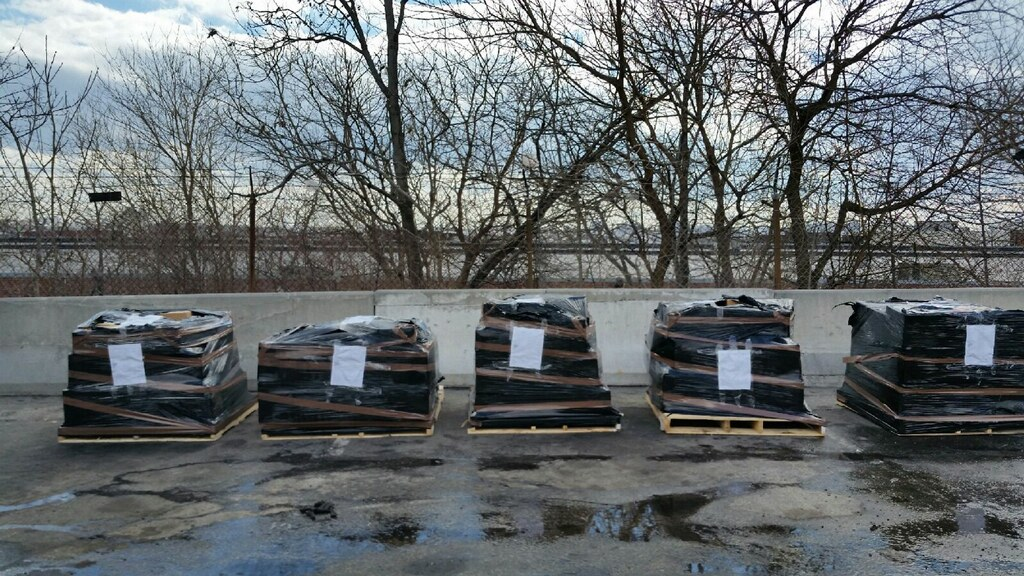 Stack it – Wrap and Pallet
In order to save some space, you can Shrink Wrap and Pallet your stacked outdoor chairs, tables, and other outdoor patio furniture. This is a great technique to minimize the load and create more space in your home or garage for the item(s).
Palletizing your belongings is among the safest and most secure ways to transport large or bulky items over long distance, because of the way they are handled. Packing Service, Inc.'s shrink wrapping service is among the best in the transport industry, only using quality grade shrink-wrap applied with the utmost care when gathering your belongings.
Being a professional shrink-wrapping and palletizing company, Packing Service, Inc. can handle any size job and ship your items both domestically and internationally. Our Shipping methods and all the materials we use are top quality as we are professionals and you deserve nothing less than the best for your hard-earned money.
Store it
A Moving or Shipping Company might be able to deliver your bulk items to a nearby local storage unit of your interest. However, you may have trouble finding a company that provides a combination of both Wrapping and Shipping Services. Packing Service, Inc. is available Nationwide to provide On site Shrink Wrapping and Palletizing services, thus would come to your location to wrap and pallet your item(s) then deliver to your storage location – any storage location Nationwide.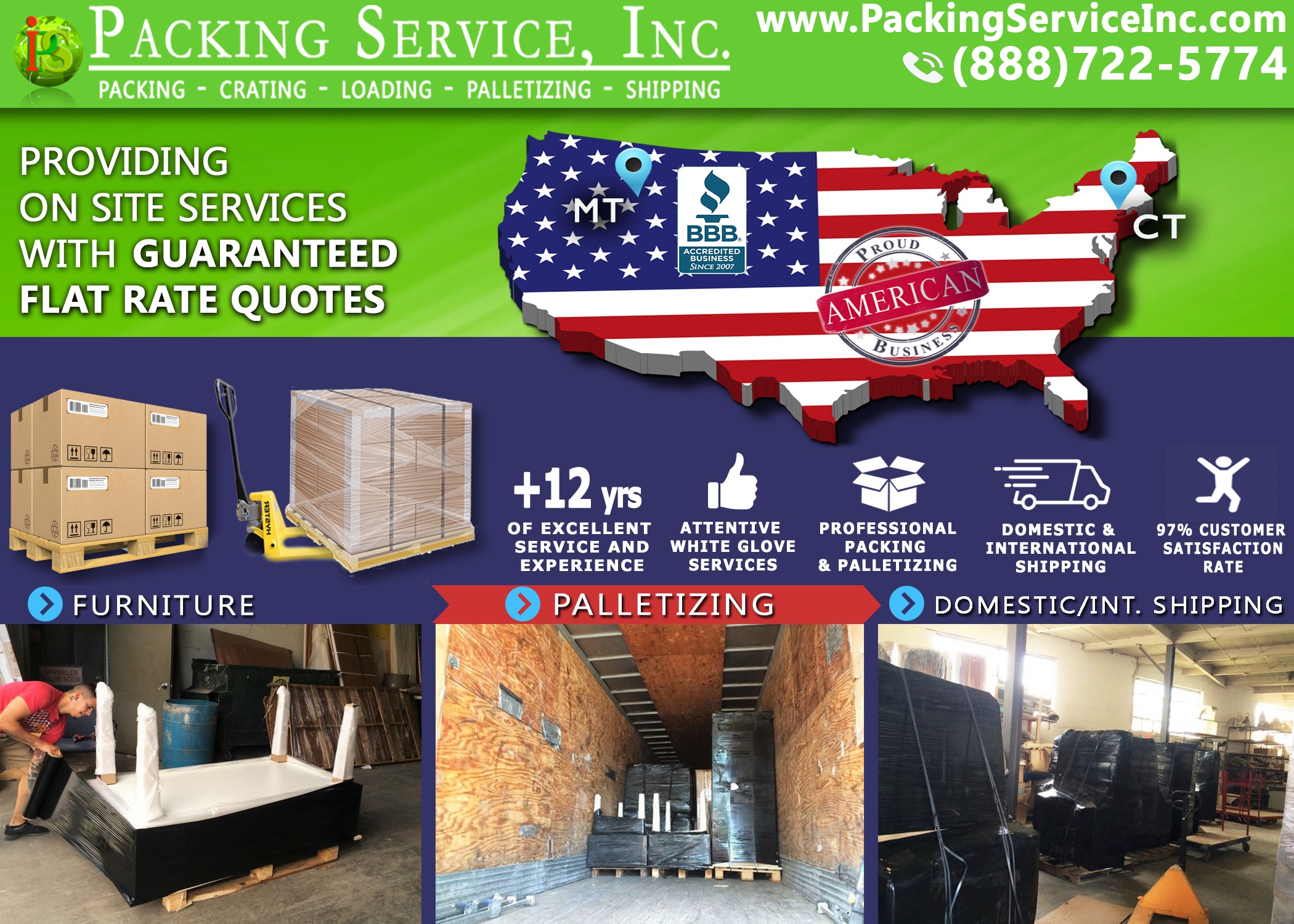 Call Today and Speak to Our Staff of Specialist to acquire a Quote for wrapping services. If you want to wrap or wrap and pallet Patio or Outdoor furniture to preserve for winter, you have found the right team! Having all of your If you wrap and pallet your furniture this turns a winter mess into neatly presents a great opportunity for covering them under a single cover set.
We do not provide estimates, no hidden costs, no extra charges, no misunderstandings and no time charges at all. We only provide guaranteed flat rate quotes! Call or email PSI now for a flat rate quote: (888) 722-5774
Save