The logistics industry is an integral part of the global economy. From major banking companies like Wells Fargo, to brick and mortar retailers like Walmart, to their online equivalents like Amazon, everyone needs to get goods from A to B as quickly and as safely as possible. A major Shipping Company, like Fed Ex and UPS, can and will charge exorbitant prices, which puts a strain on your personal finances. Whether you are requesting shipping services for a business or a residence, the professionals at Packing Service, Inc. are more than capable of handling all of your shipping needs. We offer flat rate shipping quotes on goods, so customers know exactly what they will pay, and we only charge when the job is done. Our shipping services are handled by professionals with more than one year of experience in the industry.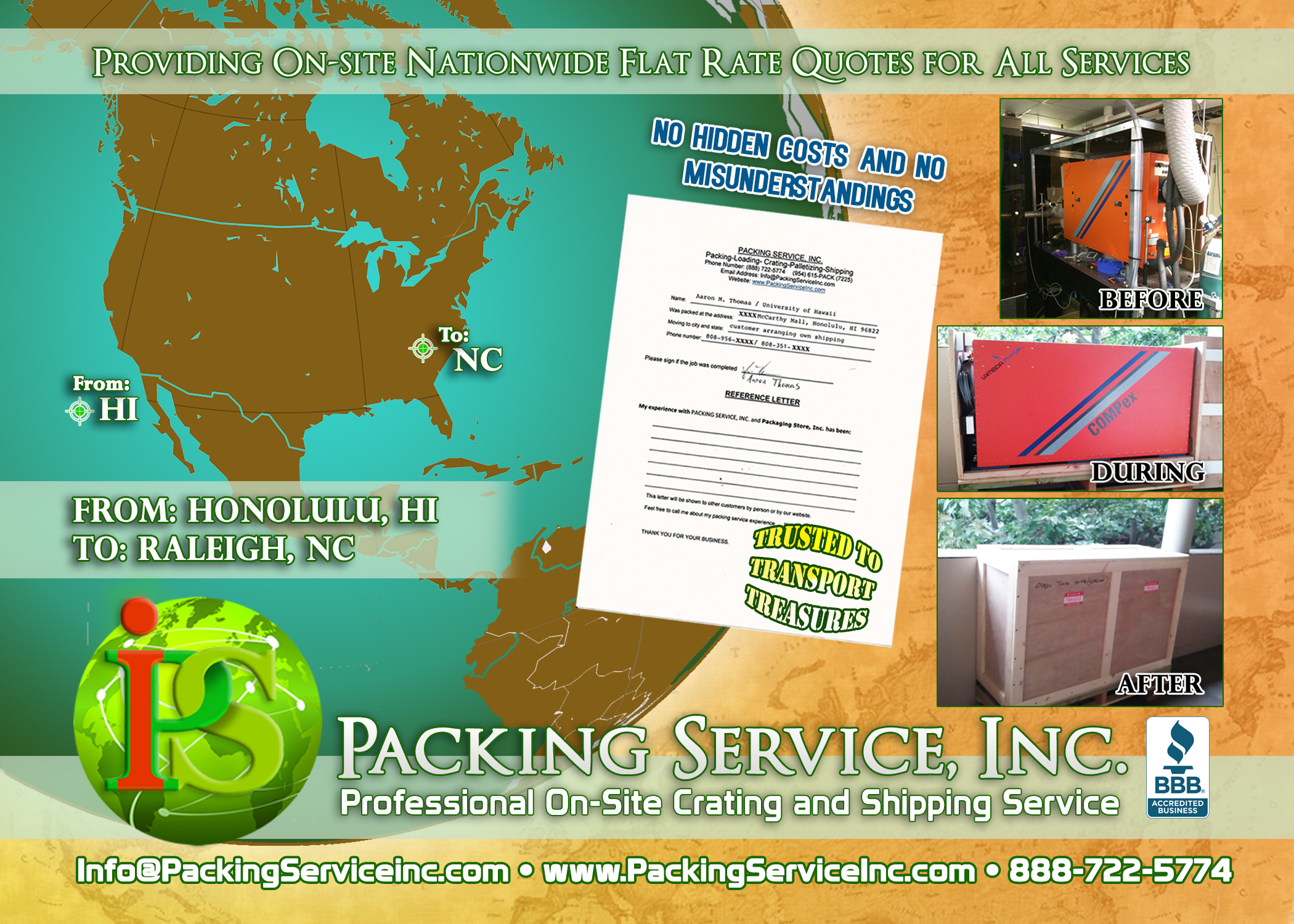 Packing Service, Inc. is a shipping company devoted to customer satisfaction. We combine the different aspects of the moving and shipping industries so that our customers can save time and money. Our Shipping Services can be paired with any of the other services we offer. Packing Service, Inc. also provides flat rate shipping quotes which can be requested by phone or by filling out a form on our website. The flat rate shipping quotes ensure that customers know exactly what how much the services they requested cost before the job is completed.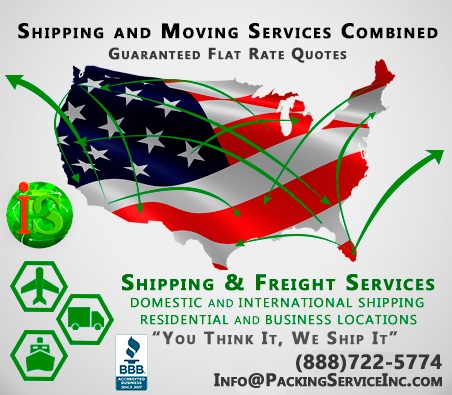 As a professional shipping company, we are all too aware of how expensive it can be to ship goods between states, not to even mention international journeys. Paying exorbitant fees for shipping services can place an unnecessary drain on your personal finances or it can handicap a small business before it even gets started. If you need a trustworthy shipping company that puts the customer first then call Packing Service, Inc. Our Flat Rate Shipping Quotes are a major asset to our customers and our expertise is evident in our service.
FAQs
What if I have last-minute or additional items I want to have shipped?
Finding out you have additional items that need to be shipped can be stressful. Packing Service, Inc. understands that this happens often and we won't let it affect your shipment. Once we review your flat rate quote, we can stipulate how much each extra item will cost and inform you, so that you know beforehand.
How do you calculate the flat rate quote for your shipping services?
Our company charges by the job not by the time it takes to complete it. We charge by the number of boxes or items that need to be shipped. For example, if the customer requires us to pack items into boxes then we charge by the number of boxes. If the customer needs pallets or crates then we charge by the size and weight of the item.