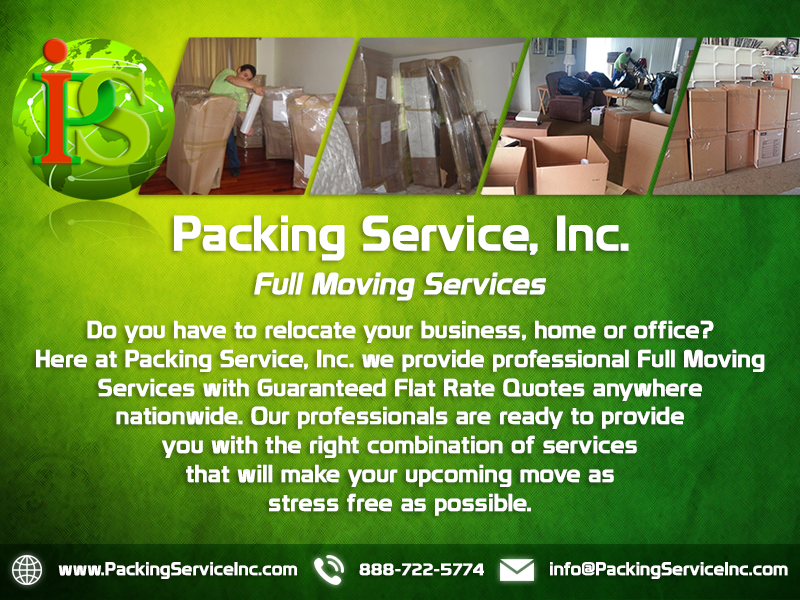 When customers are spending their money, they always want top notch services for the money that they are spending. They have worked hard for their money after all, and it is only right and fair that they get the best bang for their buck. Here at Packing Service, Inc., we understand that, and that's why the company always strives for excellence in every packing, moving, palletizing, crating, and shipping service provided. We are among the best in the industry, and as a Professional Packing Company, we only hire the very best. We always try to put ourselves in customers' shoes. We even go as far as imagining ourselves being our customers. Before we complete a job, we often ask ourselves, "If we were a customer, how would we want this company to perform the job? What is the quality of service that we would want provided to us?" Since we're very knowledgeable about our industry, we're in the position to both answer those questions and provide the best services possible.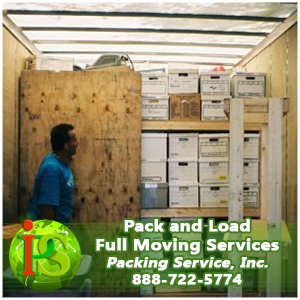 For Crating Services, our packers and movers only work with wooden crates that are in excellent condition. For shrink wrapping, the task will be completed in the most professional manner possible. Unlike most other moving and packing companies, we will not provide you with low estimates at the beginning only for them to increase dramatically later on. Once customers contact us, we always stress the importance of flat rate quotes because we want to avoid any sort of misunderstanding. We avoid providing estimates because they sometimes increase after everything is taken into consideration. We ask all the right questions up front and the quote we provide to customers is the amount you will pay. We are professionals who do things right from the start. There are no hidden costs and no extra charges. We are proud of our reputation since it is everything to us. With more than a dozen of years of experience and a proven track record of absolute professionalism, Packing Service, Inc. has established itself as an industry leader in the packing and moving industry.
Packing Service, Inc. is that company. It is here to provide you with the best packing, moving, crating, palletizing, and Shipping Services possible. For all your needs involving packing and crating, shrink wrap palletizing, crating and shipping, packing and shipping, loading and unloading or just packing boxes for shipping, the services that Packing Service, Inc. offers are unparallelled. Our packers and movers work on jobs dealing with wooden crates, shrink wrap, and shipping container. Packing Service, Inc. has a strong commitment to professionalism, excellence, and an absolute dedication to our customers. To request a flat rate quote for all your packing, moving, and shipping needs, email us at info@packingserviceinc.com or give us a call at (888) 722-5774.