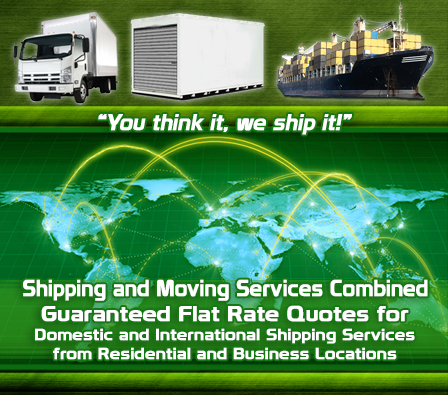 For everyone looking for a great company for packing, moving, and Shipping Services, the best place to start is the internet. At this day and age, the internet is the best place to start when customers are looking to hire companies that provide all kinds of services. The power of the internet is at everyone's fingertips, and one should not rely solely on words of mouth to find great services. A simple search on Google will return a lot of information. And, if one is adept at using the World Wide Web, there should not be any problem finding a reputable company that offers excellent services for whatever it is that you're looking for. For instance, if a customer is looking for a Professional Shipping Company, once he or she enters the appropriate search terms on one the more popular search engines, the search engine should return tons of shipping companies to do business with. However, the majority of those companies may not offer the quality of service that one may be looking for; therefore, it will take a little bit of more work to filter out the good ones from the bad ones.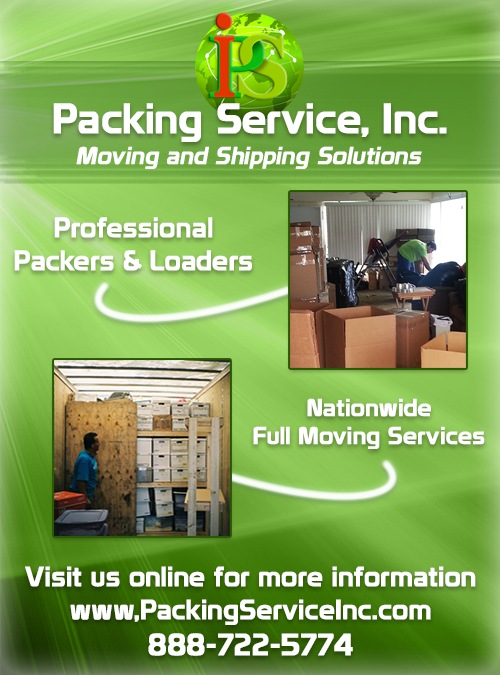 In the customer's quest for finding reputable companies to do business with, the customer may come across Packing Service, Inc. With over a decade in the packing and shipping business, Packing Service, Inc. is among the best the in the industry. The company is rated A+ in the better business bureau. For shipping services, Packing Service, Inc. cannot be rivaled. We only provide flat quotes for all of our jobs, and that means one thing: the quote stays the same and does not go up after the job is performed. We provide both domestic and International Shipping Services. Our professional staff is highly trained, and each job is performed with the utmost care. Customers will not have to worry about their valuables being damaged. If customers want packing and wrapping services as part of the services that we offer, we will pack and wrap the items with the proper padding to avoid damages. If you need the services of packers and movers, you may require loading services from a professional packing company.
Packing Service, Inc. is that company. It is here to provide you with the best packing, moving, and shipping services possible. For all your needs involving packing and crating, shrink wrap palletizing, crating and shipping, Packing and Shipping, loading and unloading or just packing boxes for shipping, the services that Packing Service, Inc. offers are unparalleled. Our packers and movers work on jobs dealing with wooden crates, shrink wrap, and shipping container. Packing Service, Inc. has a strong commitment to professionalism, excellence, and an absolute dedication to our customers, providing the highest level of service in the industry. We do not provide estimates that might change throughout the course of any of the service that we provide to customers. We provide only flat rate quotes. To request a flat rate quote for all your packing, moving, and shipping needs, email us at info@packingserviceinc.com or give us a call at (888) 722-5774.