Moving abroad is not an easy decision, especially when it's your first time. Now that your mind is made up, we are here to help make things easy for you.
Your experience doesn't have to be stressful if you follow the right steps.  And we have compiled a useful guide of things you shouldn't neglect. So, before you hop on your flight and head to the start of a new life abroad, check out this helpful information below.
Fix Your Finance
Before you relocate to another country, it's highly advised you sort out your finances to prevent you from running out of cash in your new destination. First, you must get a bank account in your new destination.
These days, with the help of the internet, it's straightforward to get a bank account in another country. You can even do so before you get into the country. However, you may be required to visit a local branch on your arrival to provide more information like your ID and proof of stay in the country. You can set this up immediately you get into your new destination as long as you have the right paper works.
You should, however, note that your eligibility depends on the terms and conditions of the financial institution of your destination towards your country. Some nationals can open a bank account with few documentations while some "High-risk' countries will require special paper works like tax details, current visa status, proof of the previous residency and even documents on last income.
It's also advised to leaf through the bank account options available in your new destination and find the appropriate account for you.
After successfully creating a new bank account in your destination country, you should also move to maintain your bank account in your previous country. Doing this will save you the stress of creating a new account if you ever decide to visit your former country or even send money home.
Having a different bank account in several countries gives you a wide range of options and would come in handy when you want to work, study, or run a business abroad.
Get Your Health Insurance
Health is wealth! Your health issuance is a vital aspect of your relocation that should not be treated lightly.
Before you move abroad, you should ensure to get health insurance either from your country or your new destination. If you are moving as an expat, discuss with your organization as most expat jobs offer health insurance that makes the process easy and secure.  However, it's advised you carry out in-depth research before you leave your country.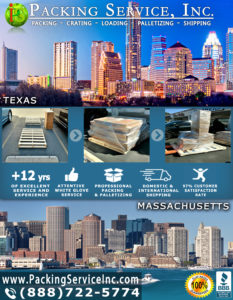 If you are traveling for a holiday or an extended vacation, you may be protected by travel health insurance. Depending on the price of this insurance, it will cover basic health needs or even complicated health procedures such as surgeries.
For expats, the process may be a little bit complicated, depending on your host country. So before you head out to your host country, ensure to check with the requisite healthcare providers know your status and the healthcare services you are eligible to receive.
3. Get a Professional Packing and Shipping Company for Your Belongings
You may decide to pack and ship some of your items abroad, especially when you are going to spend a long time away from your home country. To successfully do this, you need to hire the services of a professional packing and shipping company to pack and ship your items to your new destination.
The right professionals will take the stress of carefully packing and shipping your items off you and advise you on the proper shipping process to safely deliver your items to your destination.
Final words
Moving abroad is a tough decision already; you don't have to make it any harder by letting important factors skip your mind. Get a reliable moving company to help pack and ship your items abroad today and free yourself from the stress of packing them yourself.