Posting an item to a friend or loved one abroad is straightforward only if you follow the right steps. In this fascinating piece, we pieced together simple steps you must follow to avoid the common problems associated with sending parcels abroad. Check them out!
Make Sure the Address Is Correct
Wondering why you would make such a mistake? Sending items to international addresses may not be as straightforward as your local shipments. You may find out that your delivery address has different ways of writing their house codes, street numbers, provinces, and state addresses/ abbreviations. An honest mistake may cause your parcel to be misplaced or delivered at the wrong address.
Also, your delivery address will be on the wooden crates, wooden boxes, or custom crates which secures your parcel. Sending to the wrong address will undoubtedly incur an extra shipping fee.
So you have to cross-check your address and possibly get the receiver to cross-check every letter, number, and code. Make sure you legibly write the address before sending out your parcel.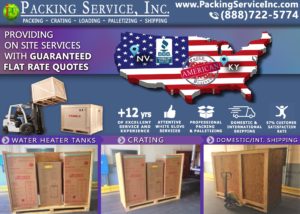 Avoid Restricted Shipping Items
Before you set out to ship any item abroad, you must first verify if it is prohibited, restricted, or requires special clearance and certifications for the destination country. Items like alcohol, some electronic gadgets, antiques, and firearms/ objects may require special customs clearance for most countries.
You can check the customs departments of the country you intend to send an item to if you are not sure of your parcel. Quickly obtain this information on the internet for the list of prohibited items or check with your shipping company. Your shipping company will advise you effectively on items you can ship to a particular country.
You should also remember to provide a customs declaration document for your items before you send them abroad.  The customs declaration form must contain the details of the content you are posting and the value. Your preferred shipping company should provide you more information on how to fill out this document as the information on the form will help the custom department at the destination country clear the parcel promptly.
Package Your Items Appropriately
Items sent abroad are likely pass through a bumpy journey on the way to its desired destination. Thus, you should package your parcel correctly before sending it to be shipped off to its destination.  Most shipping agencies use automated parcel sorting machinery so you must protect your items adequately.
If you are going to be responsible for packing your items, you should make use of packing materials like bubble wrap for smaller items and wooden boxes, wooden crates or unique packing materials like custom crates for larger items.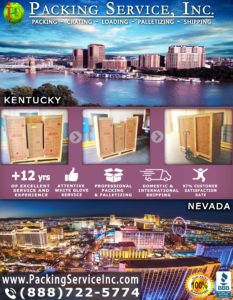 For delicate items, ensure to pad your packing material well to wedge it against frictions and movement when they are transported to the destination country. You can make these items as "fragile" so the handlers can take extra precautions although the automated sorting machine will not read these instructions.
You can save yourself the stress of going through this hassle by using a reliable shipping company.  They would take care of packaging your items and determine the right packing material like wooden crates, wooden boxes, bubble wrap, and custom crates that is suitable for your parcel.
Summing It Up
Follow these steps to send items abroad anytime, any day successfully. Use professional shipping services and have your parcel successfully delivered to your destination.